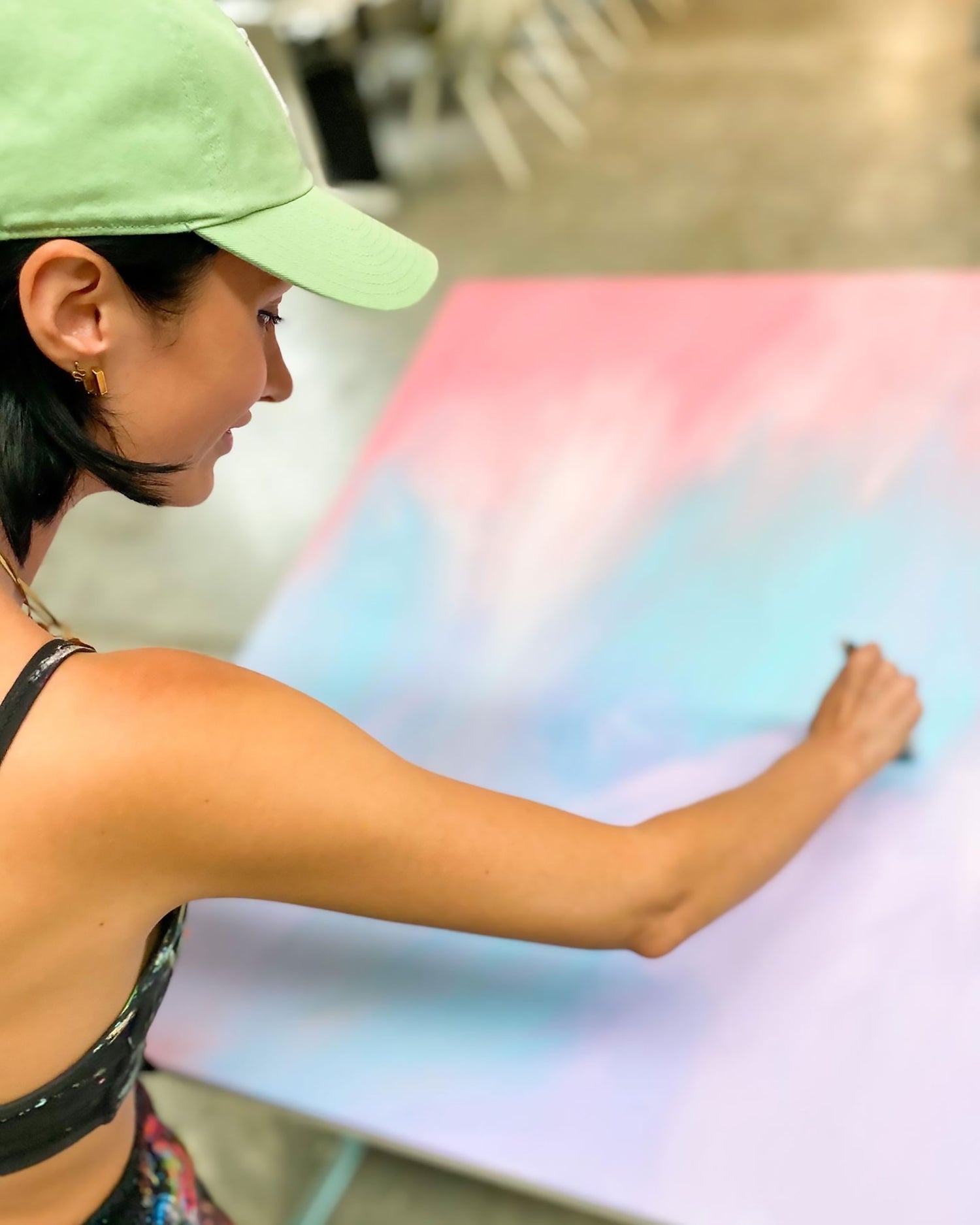 Commission me
Welcome!
Hi, I'm Bridget.
Are you interested in a commissioning me to paint an original abstract painting?
We're heading to the end of 2023 and commission slots will be very limited.
I specialize in original, textured abstract paintings that are colourful, unique, uplifting and energizing, art with soul. Your personal commissions are created in my private studio.
The Commission Process
First we will have a discussion to find if there is a fit between my creative style and your expectations because I want to click with my client, to be on the same page.
I want my client to know what to expect and to feel happy with the final result so I will provide you with a Commission Agreement with details of the project and process.
My commissions are unique pieces of abstract art, painted in my personal style and because of this, I am unable to make revisions.
The abstracts are created with the client's colour palette in mind and will be unique for them. The commissions can be small or large abstract paintings on canvas or abstract art on paper.
I paint authentic art, created spontaneously and intuitively.
I look forward to working with you. Let's talk!
view new original art